Custom HTML Preview
Now when you upload custom HTML to send as a Rich App Page, you have the ability to review what you've uploaded. Just click the "Preview" button:

This displays the same preview window you get with the template editor where you can test the layout in several mobile device types: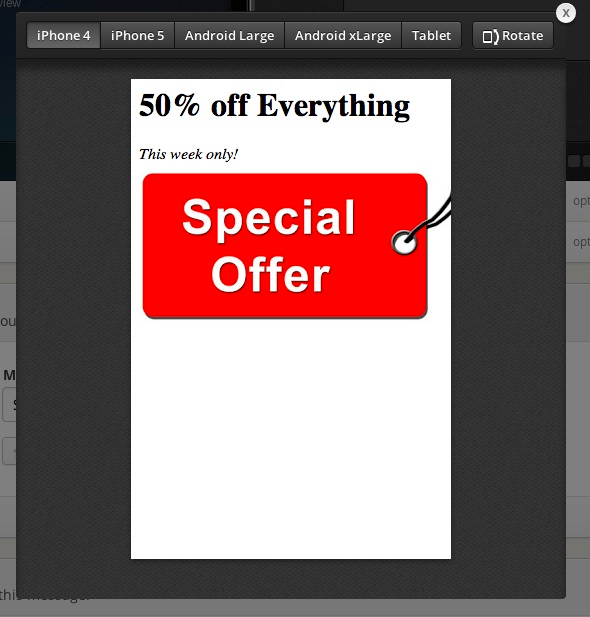 JavaScript is disabled in this preview window to protect against XSS security vulnerabilities. This means that JavaScript used in visual rendering will not work.
This preview function also works with duplicated messages. When you duplicate from the message history section, you will have the ability to download and edit a message with HTML. You can also click Upload to overwrite that HTML file with a new version.