Customer.io
This integration is maintained by Customer.io. Please contact Customer.io for support.
Customer.io  is a behavioral email platform that harnesses user activity and profile data to send targeted campaigns at scale. With the Airship Real-Time Data StreamingA service that delivers engagement events in real time via the Data Streaming API or an Airship partner integration. and Customer.io integration, incorporate mobile engagement data into your Customer.io profiles and run email campaigns based on Airship events.
Customer.io Integration Requirements
This integration requires these accounts:
Customer.io
Airship — Must include both:
Configuring the Customer.io Integration
You will need your Customer.io Site ID and API key, found in your Customer.io dashboard Integration settings .
In Airship:
Go to Settings » Project Configuration and click Manage for Real-Time Data Streaming.
Under Real-Time Data Streaming, select Customer.io. Previously configured integrations are listed under Enabled Integrations.
Follow the onscreen instructions to configure the integration.
Once you've configured the integration, we'll start sending events from this project to your Customer.io instance, and they will appear in your user activity stream.
The following example from the Customer.io dashboard shows an expanded custom event and open event.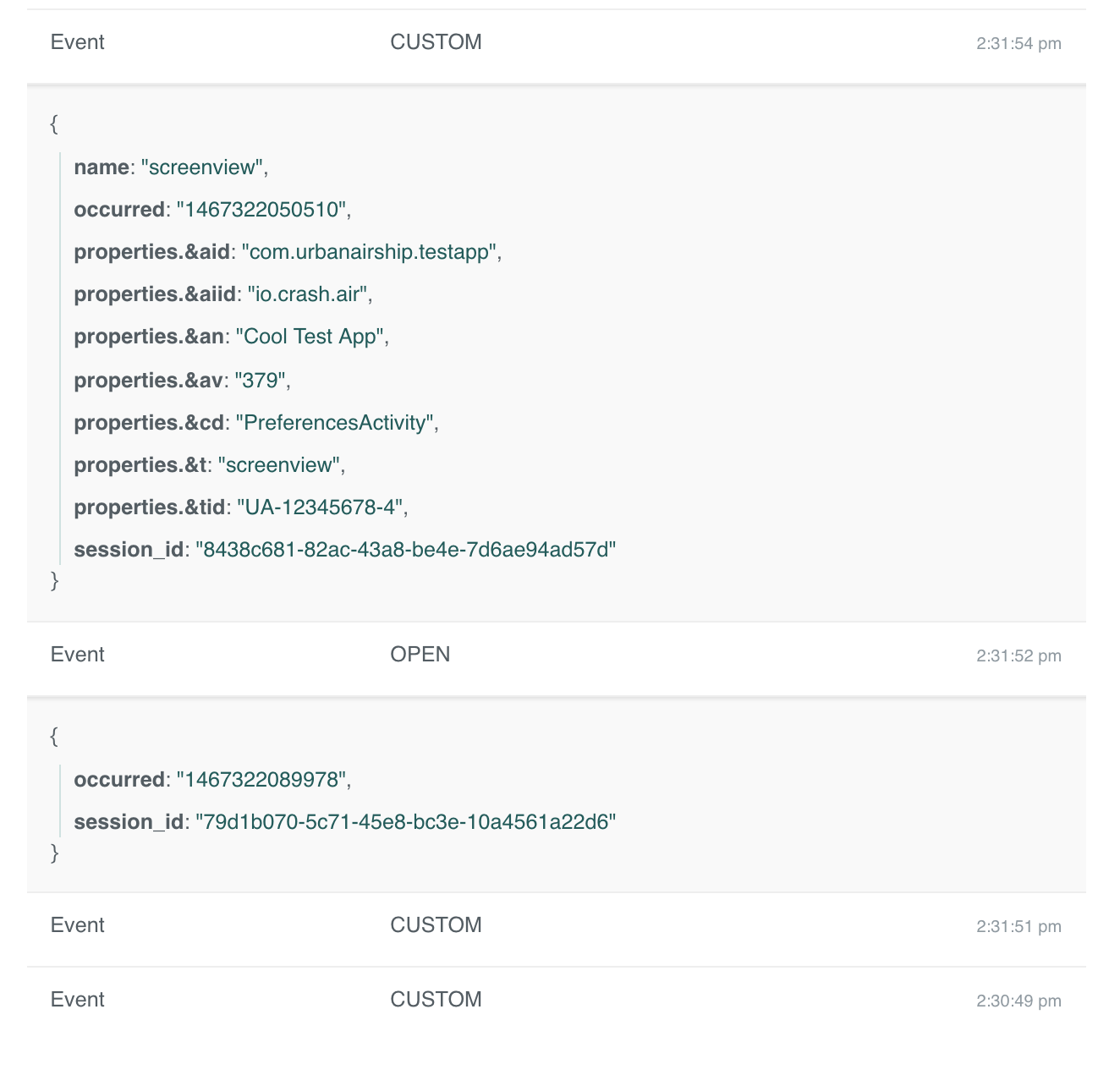 Feedback
Was this page helpful?